Am I a Distracted Driver?
We are all guilty of it at some point. Texting, eating, adjusting car settings, talking on the phone and to passengers – not paying full attention to the road. Studies show that 70% of teens report using social media while driving and that fatal crashes among 16 -20 year olds is 3 times higher than any other group.
Changing behavior and making it socially unacceptable has been a successful strategy to combat drunk driving. We want to do the same for distracted driving. Studies have shown that committing to a written pledge is a solid first step to safer driving. We encourage you to make YOUR pledge today and learn tips that save lives.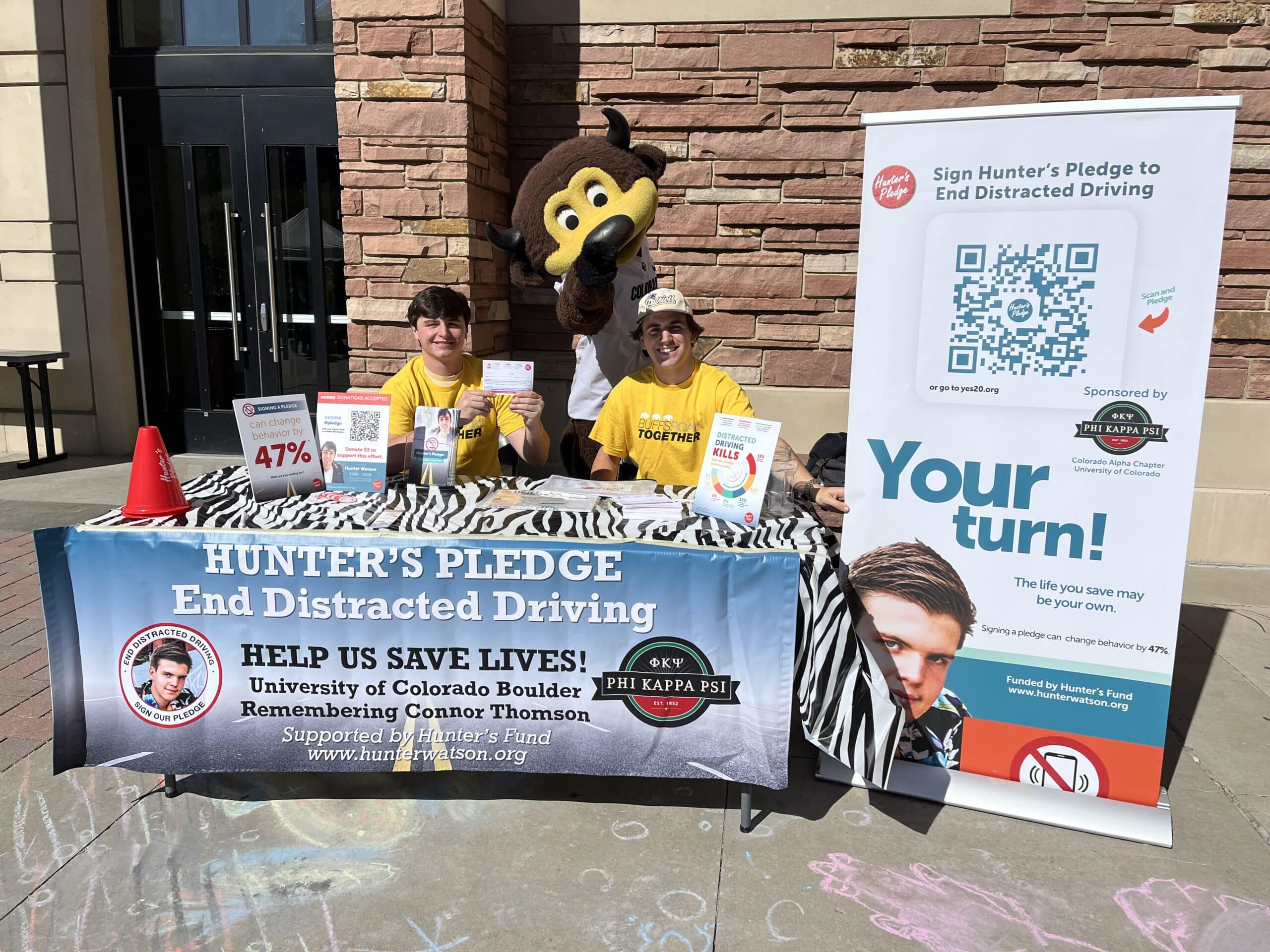 Safe Driving Pledges Up 450% at CU Boulder

Nationwide Campus Campaigns Make a Difference

Distracted Driving Laws Tightening Across U.S.

Honor Connor Scholarship Fund. All Rights Reserved.